First stop was to check out a spot I knew rosys would be found, but the habitat is extreme..Thick with brush and tree, NO seeing the ground your walking on..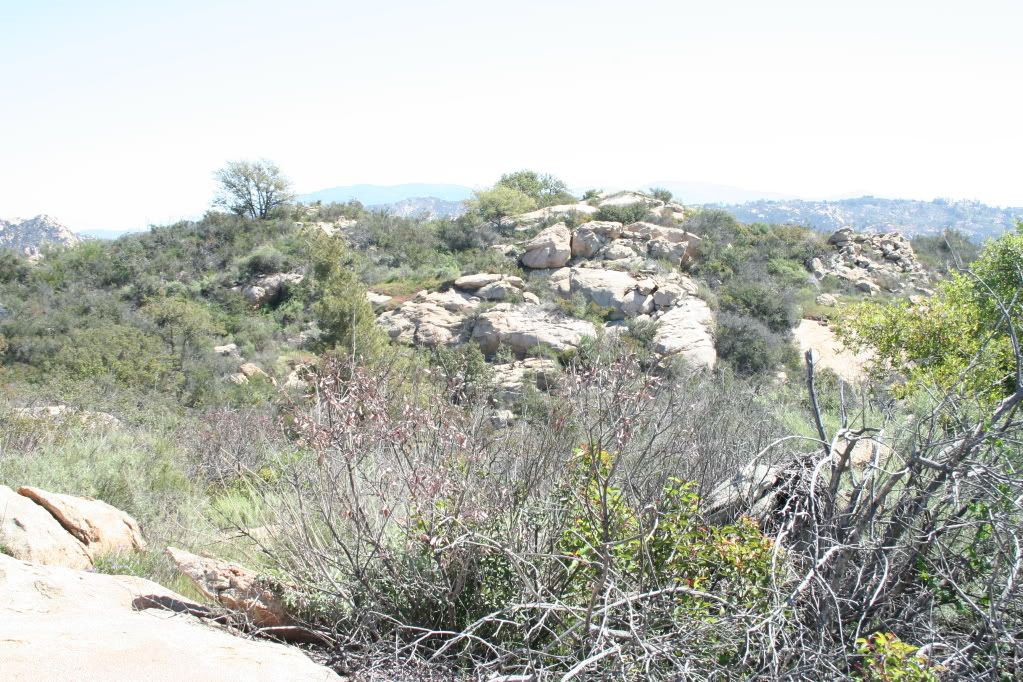 My only find for the day was my goal.. A nice big Male Rosy Boa
As In Situ as i could get him, he started to crawl right away..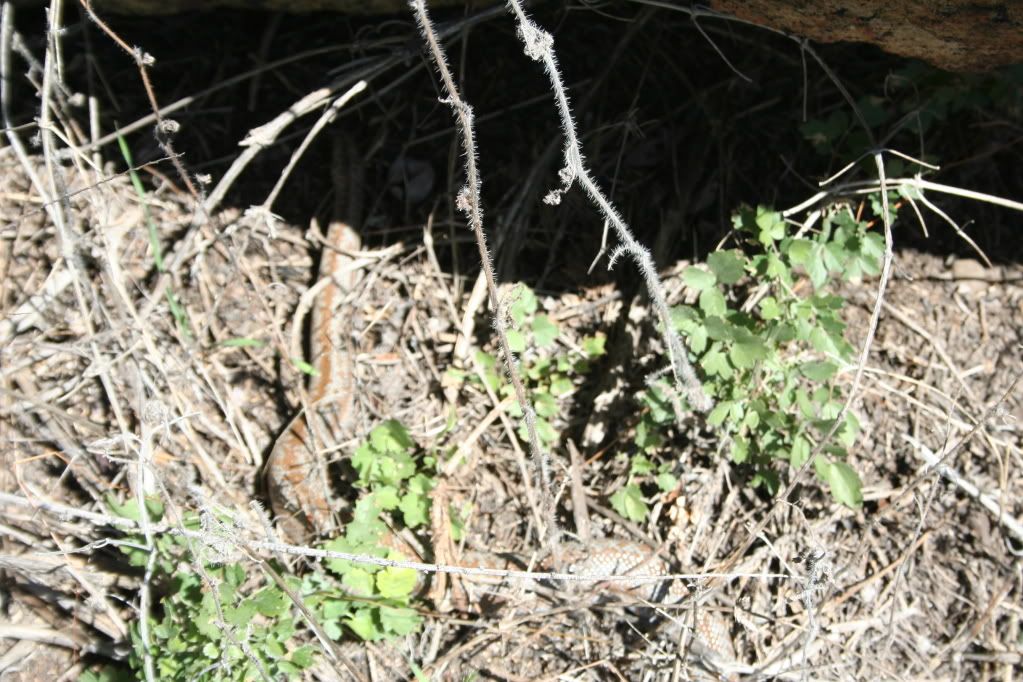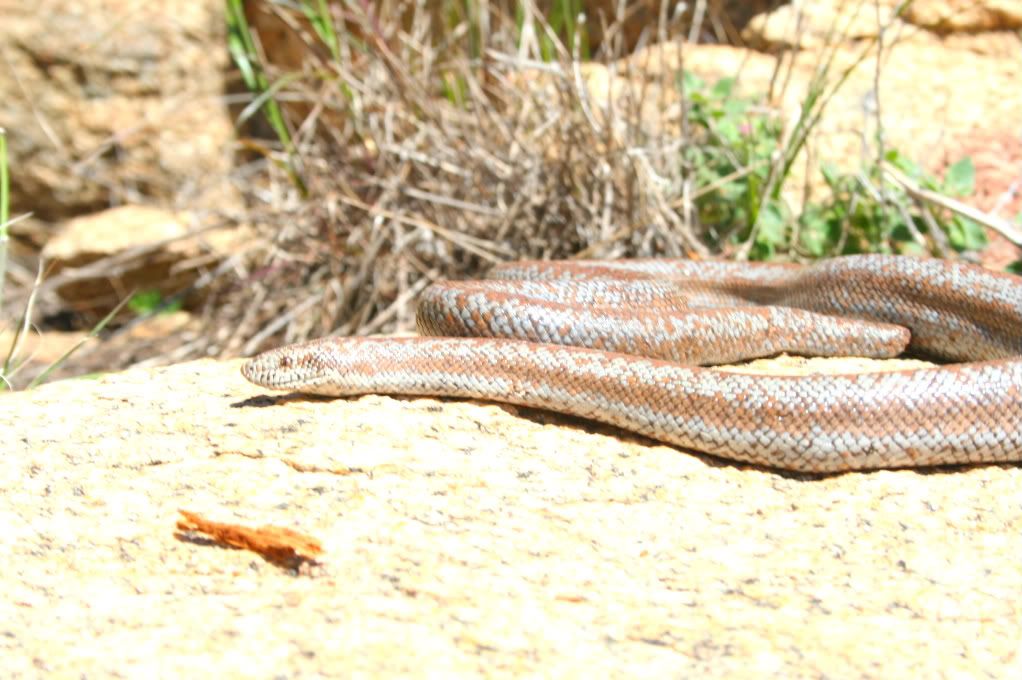 My next trip was more a local 1 hour hike where I had found banded Cal Kings previously. Flipped some AC and found this San Diego Gophersnake..Largest I had EVER found..over 5 1/2 feet long and as thick as my wrist..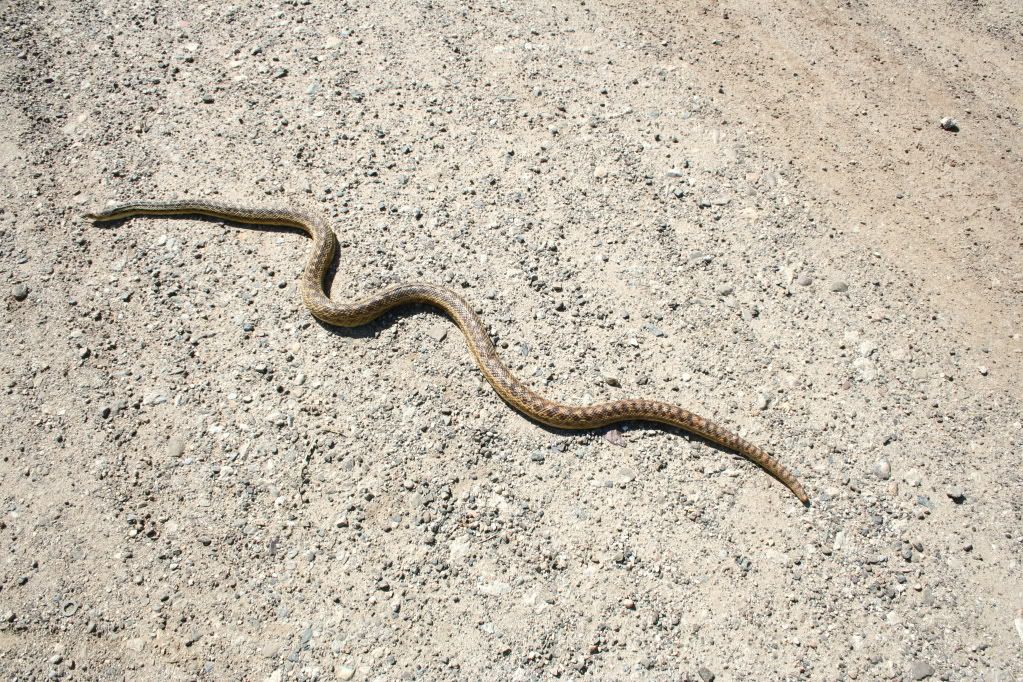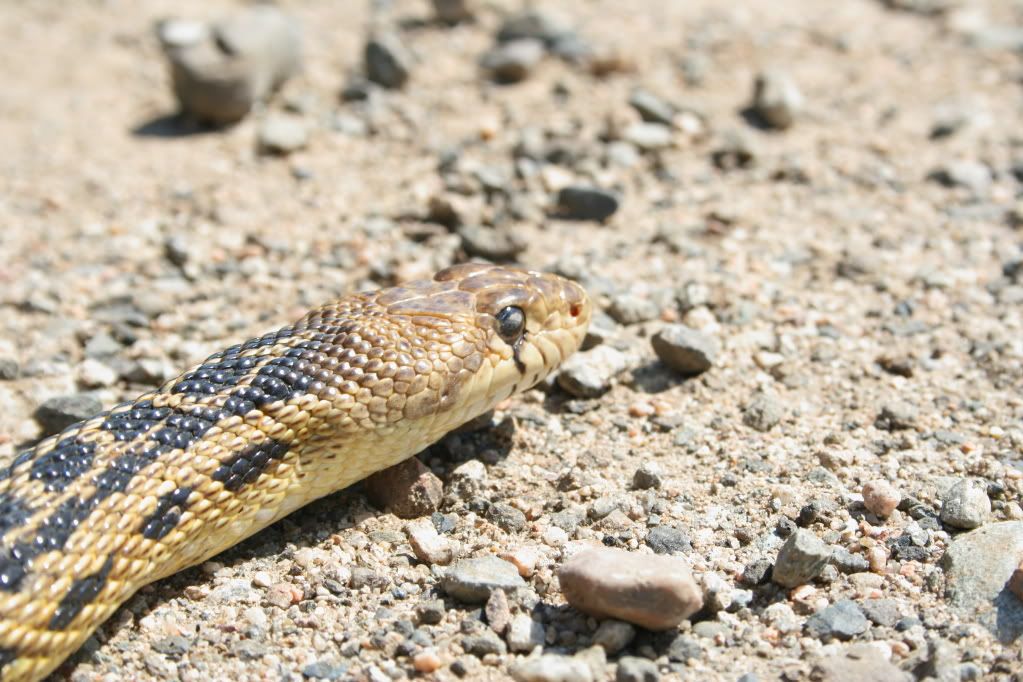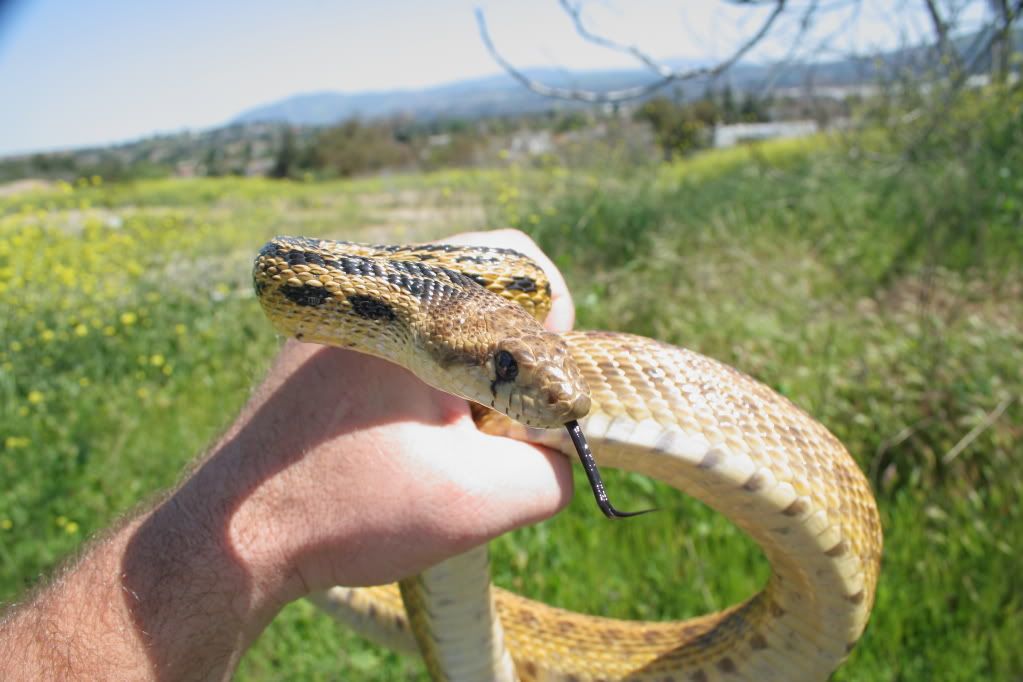 Next trip was the NAFHA Southern California Chapter Event. Found another lifer believe it or not..
A Pair of San diego Ringneck snakes..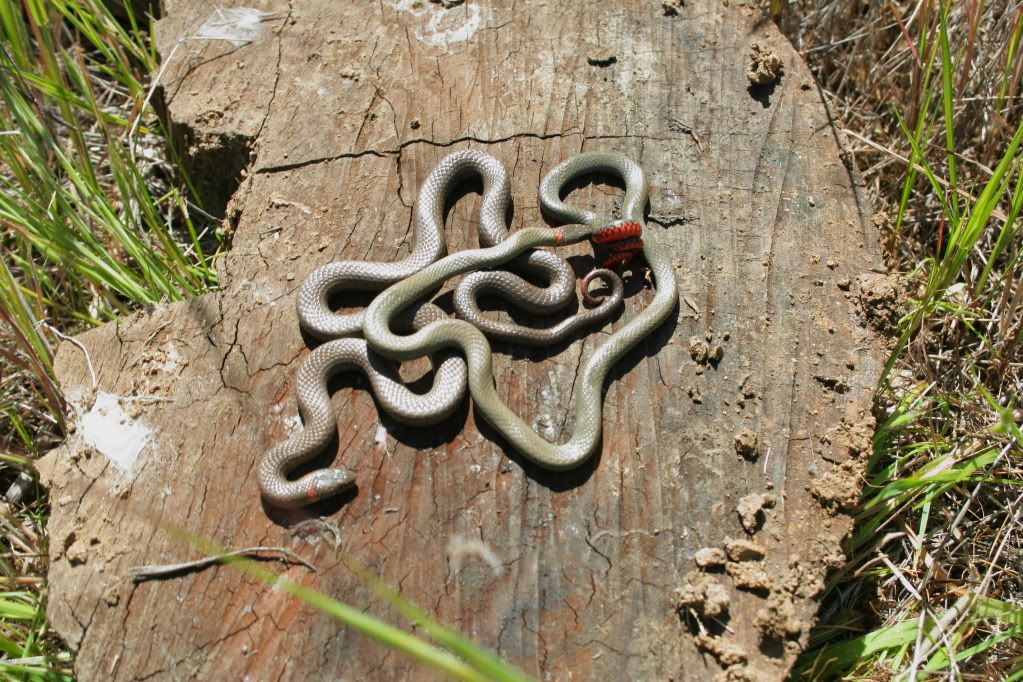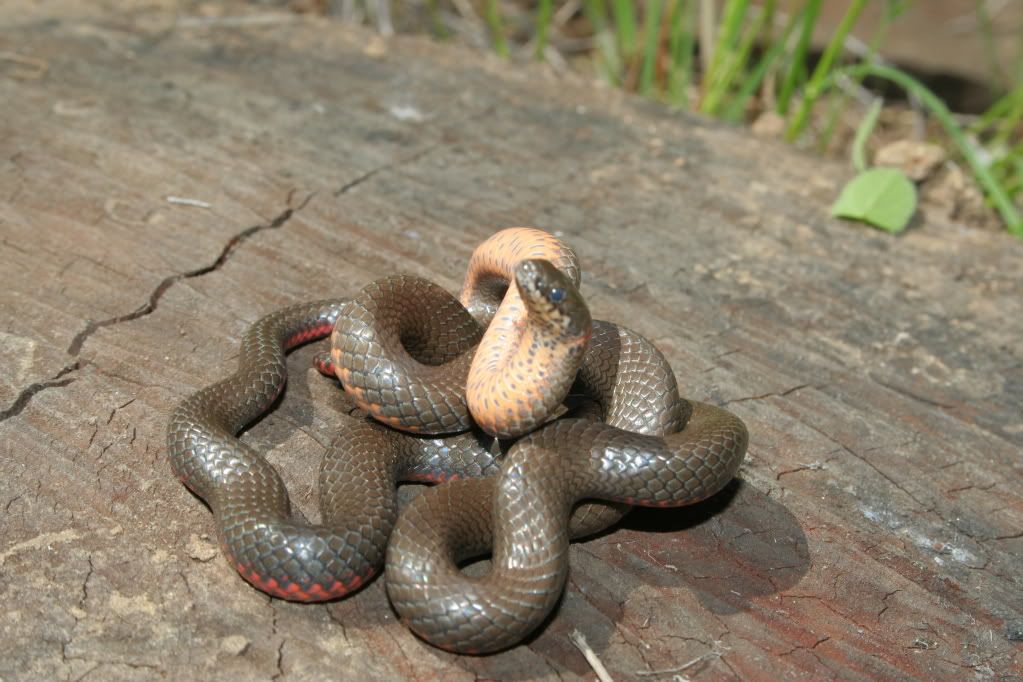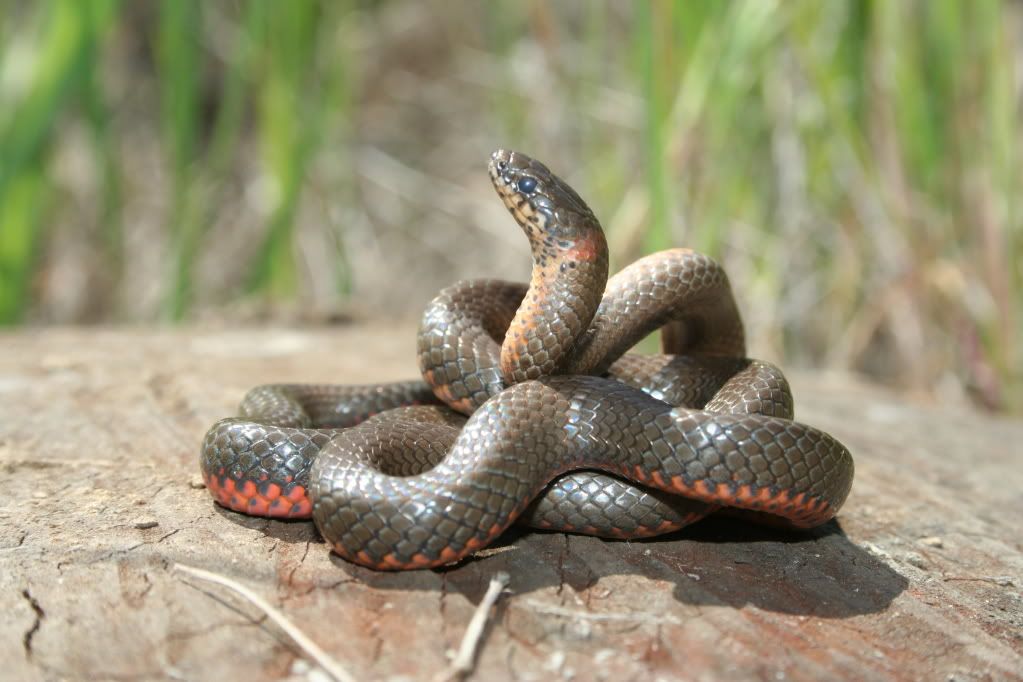 Next find of the day were 2 Spotted Nightsnakes- A total of four found by the group..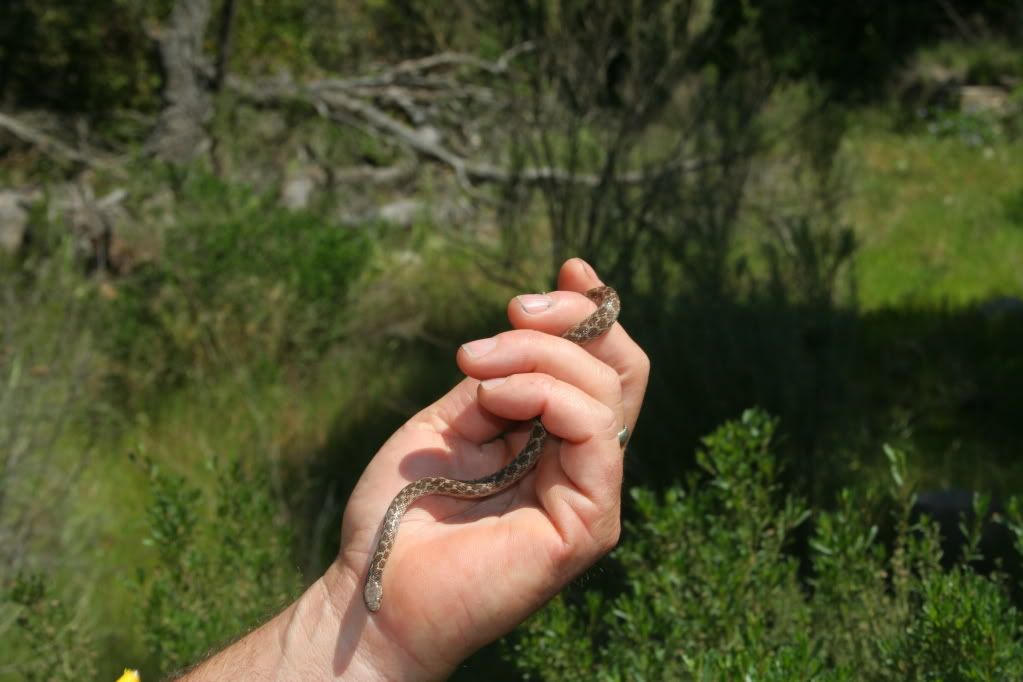 Three Gophersnakes found too..One determined to get down his hole..He did not want to budge so we let him on his way..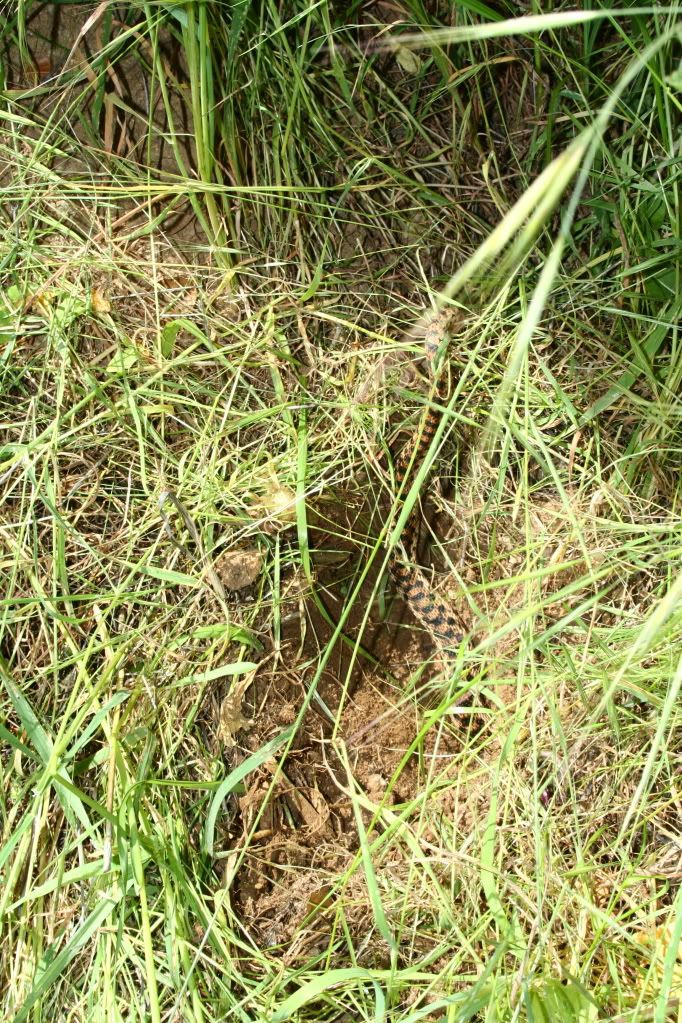 That concludes Part #3 of March 2009..Thanks for looking..