Well started.. eats everything that youngster redfoot tortoises eat. The "peach" colors are common with these - seldom is "red" seen! Kale is only offered each 10 days.. very high in vitamins, etc.
It's amazing how big they are as hatchlings and how fast they grow!
Notice the "mirror-image" patterns with the solid crown and great looking legs!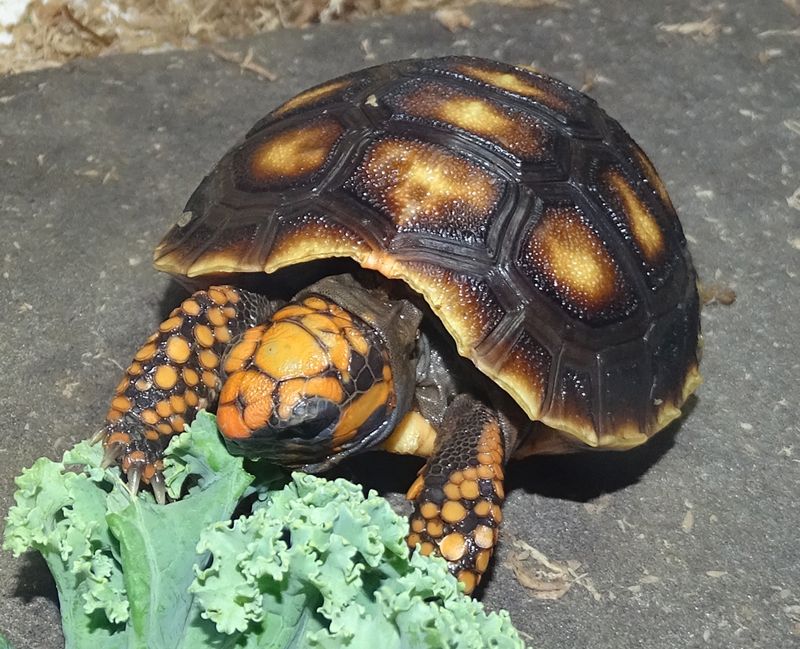 These are the "Giants" in the redfoot tortoise world - see the breeders 'size 12' next to this old female.. [ not available ] -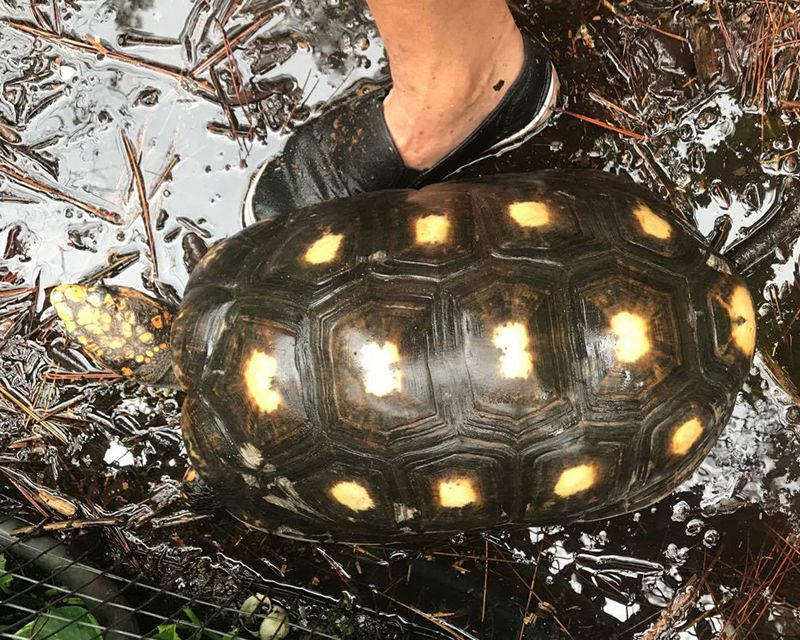 This rare beauty is priced at $265 plus FedEx next day.
Inquire at
turtletary1@gmail.com
only please.
Thanks for looking... Terry