Here's a great tip to help with restraint if you don't have an extra hand around the house...
Your restraint device: A PVC pipe large enough to fit the upper half of your snake,
but small enough so that your snake cannot turn it's head around.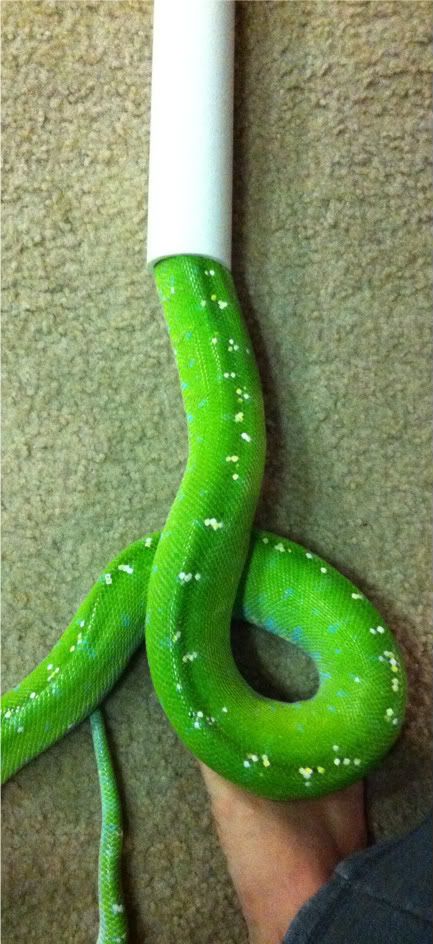 This makes it easy to do a multitude of different things to your animal without worrying about being bitten.
Hope this helps some folks!