Interested parties, please e-mail me at:
trulycapricious@yahoo.com
The Rainbow Boa is a Jeff Clark line Holdback. She was born July 15, 2004 and is $300.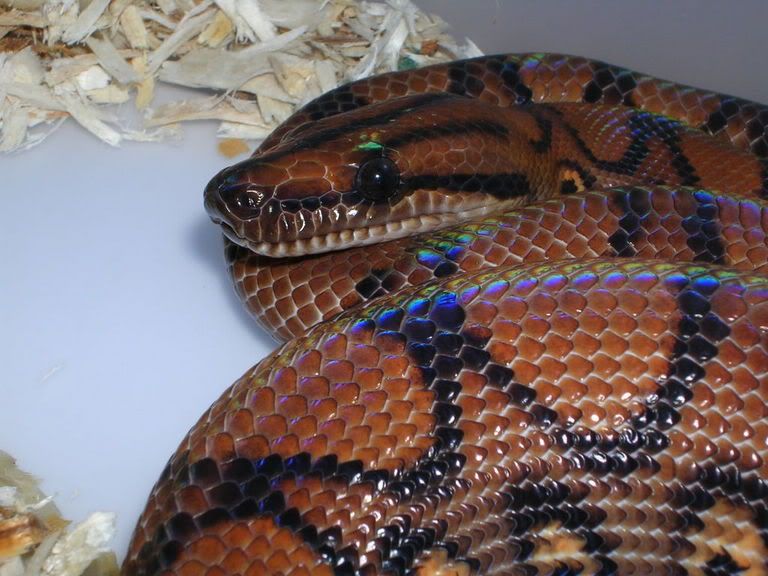 The BCI is from Jeff Ronnie stock. She is the result of breeding a Ronnie Scarlet Hypo to a Ronnie Pastel Dream. She is a late '06 animal and is $300.