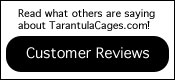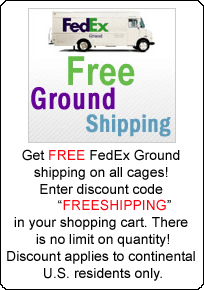 Right now is a great time to get a cage for less money! I will be offering free FedEx ground shipping to anywhere in the continental US through the month of January 2009. This applies only to cages. Free shipping does not apply to live tarantula orders.
To get free shipping, simply enter in the discount code "FREESHIPPING" in your shopping cart before placing your order. The shipping will be discounted after updating your cart.
There is no limit to the number of cages you purchase, so this is an even better deal for those of you who wish to purchase several cages!
If you have any questions, please feel free to contact me at
info@tarantulacages.com
Happy New Year!!!