Over the past two seasons I have reduced my collection by about 60-70% due to increased travel with my job, and more importantly...the addition of baby #2. :gj:
That said...
Every snake in my collection is part of a breeding plan. I really have no 'floaters' in terms of snakes that don't fit a breeding plan. Except for this guy...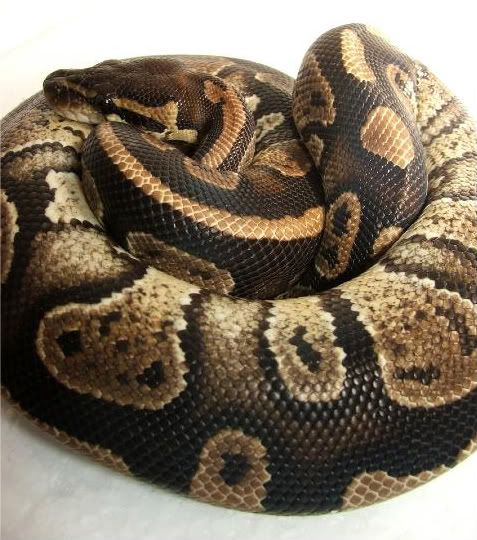 This is 'Dunker'...my dinker. He currently is the only 'floater' or 'pet' left in my collection. He is a 2006 'normal'. I have always wanted to prove him out as you can see there is a lot going on with him in terms of color and pattern. I just never got around to getting him a girlfriend. He was paired with a cinnamon a few years ago and produced some NICE cinnys. However, I always wanted to pair him with a YB as I feel that he may be one of 'those' morphs that would benefit from a YB pairing.
I am not in a rush to sell him so please don't bother with coming at me with 'proven normal male' offers. I do believe there is something going on with him...you just have to unlock it and find out what it is.
I have been hesitant to part with him, but with the changes in my life and for the right price, I would be willing to part with him.
PM me with offers or email me at
josh.erhart@gmail.com
Possible trades I would consider:
-female ball pythons morphs. Interested in enchi, fire, vanilla crosses...but not limited to those. Melt me know what you have!
-female hognose morphs
Below are some pics of him: