I'd like to introduce Spinach and Caelum!!
Please ignore the water droplets. Nobody wanted to cooperate today-color-wise.
Spinach arrived at my door this morning, and I had to pick Caelum up at fedEx, and got to meet Mark Orfus of NorthernGeckos! He and his buddy, Dave, are REALLY nice guys!! I hope to order from them soon!
Spinach is a 51 gram, crowned chunk of olive masculinity! Courtesy of Jon Rosario-aka-oo3menace!! Jon has been really sweet, and very patient as far as waiting for the weather to be right!! I'd order from him again ANYTIME!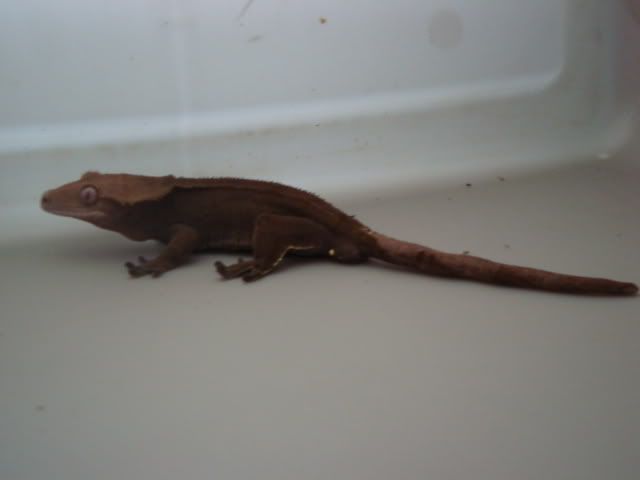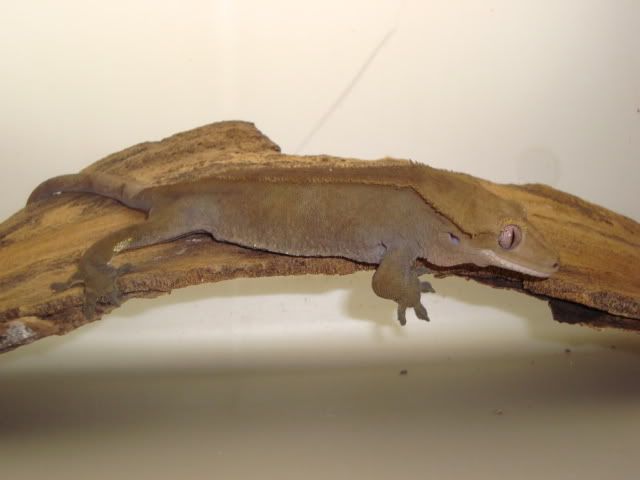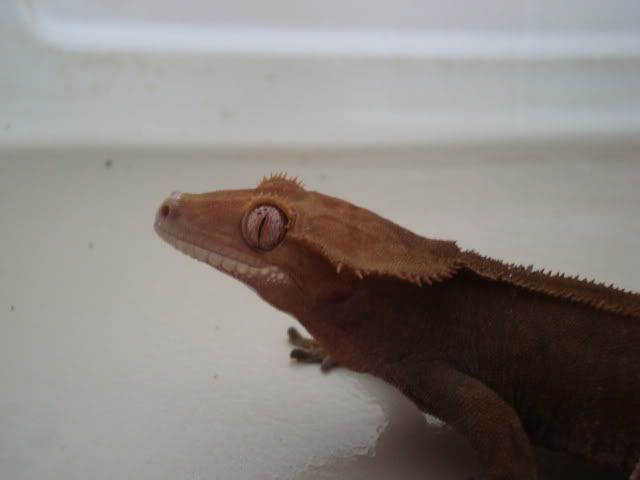 Caelum is my adorable God-Chewie!! His/her Mommy, Megan, is in Florida right now, but she's coming back to Buffalo in May to get her baby!! In the meantime, it's ALL MINE TO SPOIL!!! Courtesy of NothernGeckos!!