Howdy. This is the European "bramble" blackberry, which has apparently invaded the West Coast of the US. It has a distinctive leaf, unlike other blackberry varieties. Example: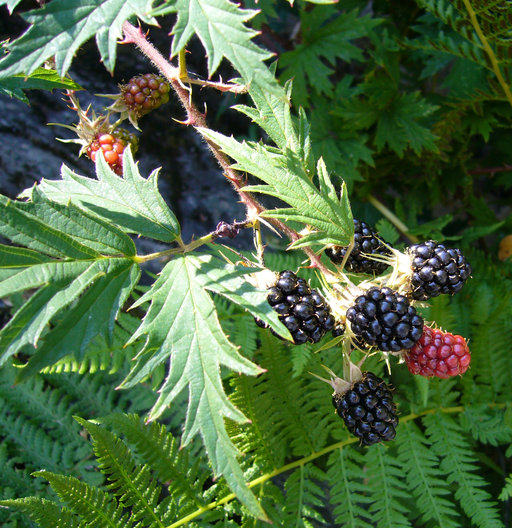 I am looking for live plants, preferably still leaf-bearing, sent bare root but with wet newspaper or paper towel, or if you have the plant gel pearls, I'm willing to pay for those. Will need overnight/2nd day shipping.
These will be potted and kept indoors, in a terrarium full of stick insects. Would greatly prefer if they were known to be unsprayed by insecticide.
Thanks for looking!