I am moving and I cannot take all of my crested geckos with me. All prices are negotiable, all offers considered. I would prefer local pickup/meetup, I am in Massachusetts, but I could possibly ship. All eat CGD and crickets. If more than one gecko is purchased, we could work out a discount.
These pics are from a while ago, but they are all I have on this comp. Email/PM me for more recent pics of male & female 18 grammers - they've gotten bigger since these pics were taken.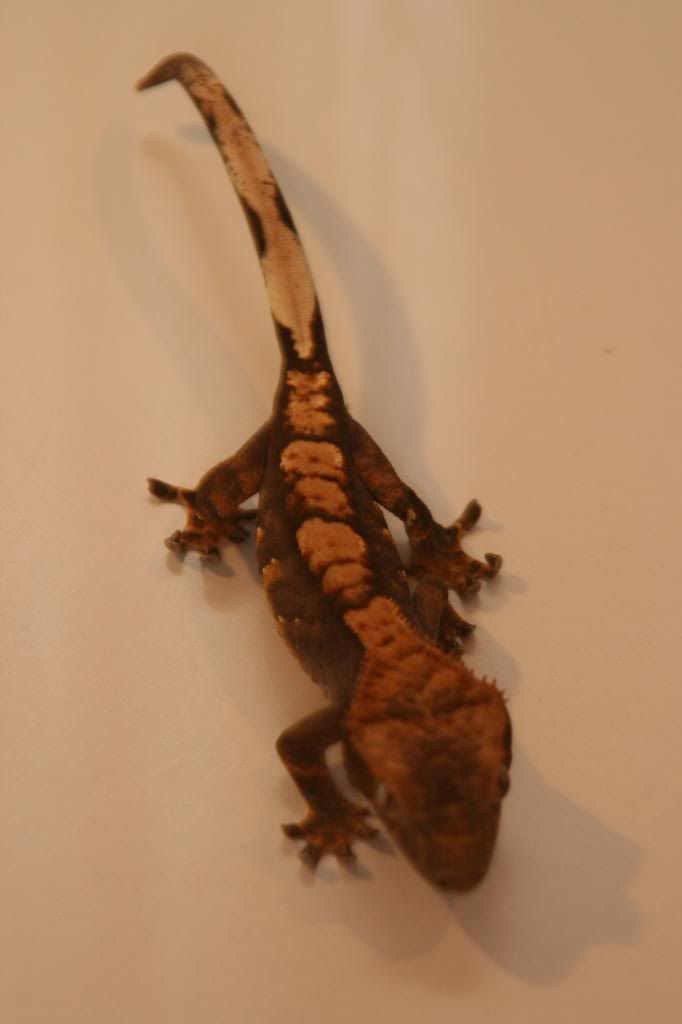 Male, currently weighs 18 grams. Fires up Black & Gold/Orange. - not fully fired up in photo. Very active. $150 obo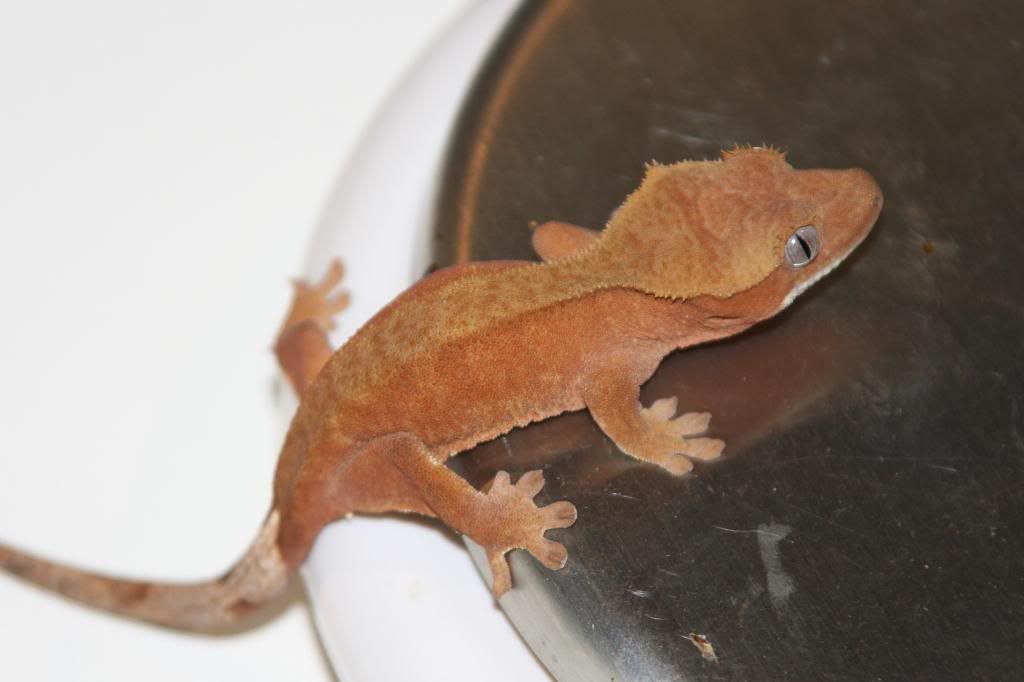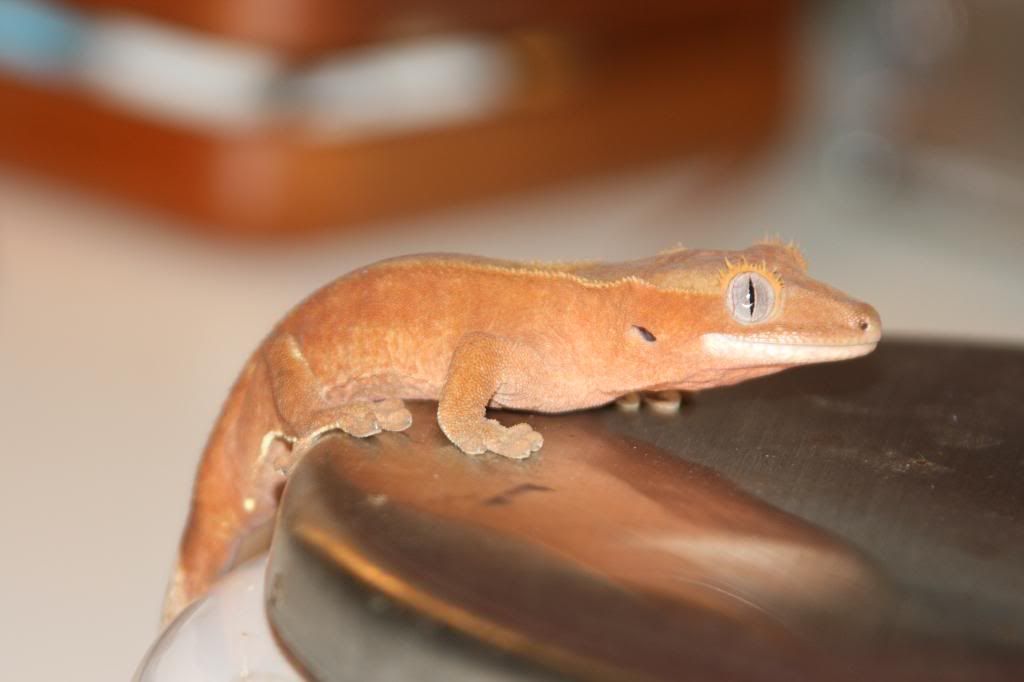 Female (loop sexed, no bulge present), weighs 18 grams. Fires up an awesome bright/deep red. Patternless, slightly bicolor. Light when not fired up. Has blue-gray eyes that are gorgeous with red color - not fully fired up in photo. I hate to part with her, she is my favorite. $250 obo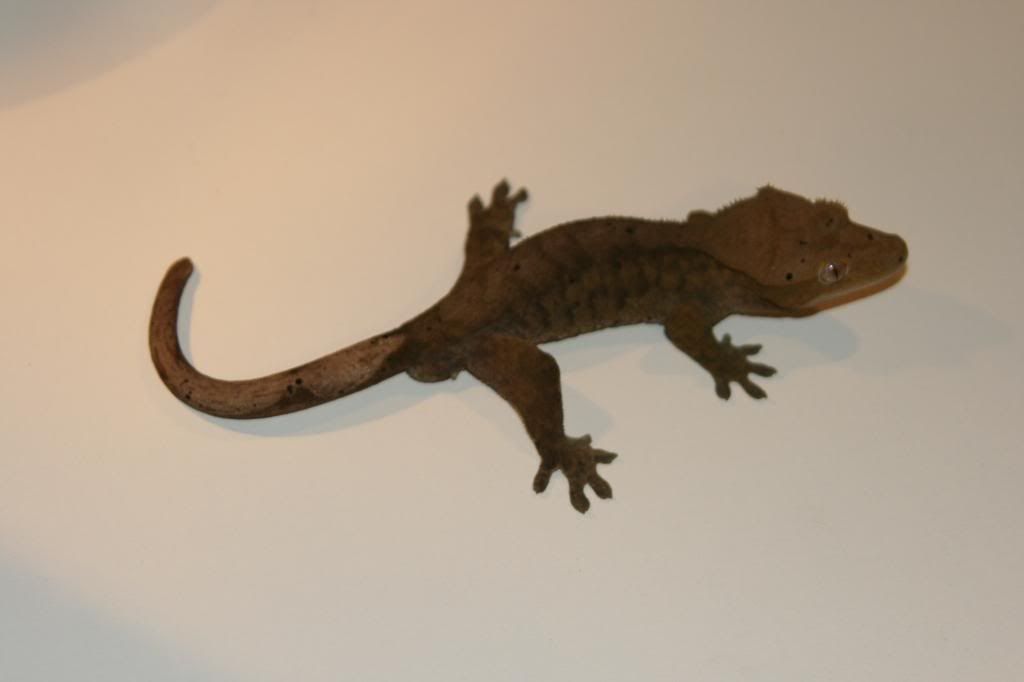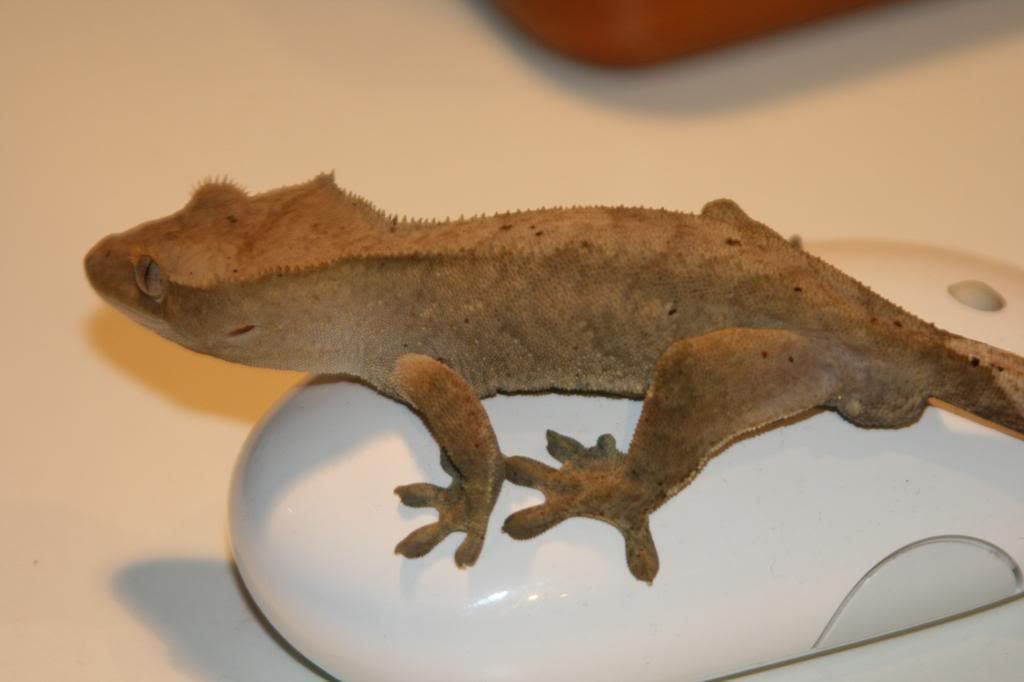 Male, 32 grams. Fires up very dark. Buckskin. Very light/pale tan when fired down. Cool underlying tiger pattern. He's very spunky. $100 obo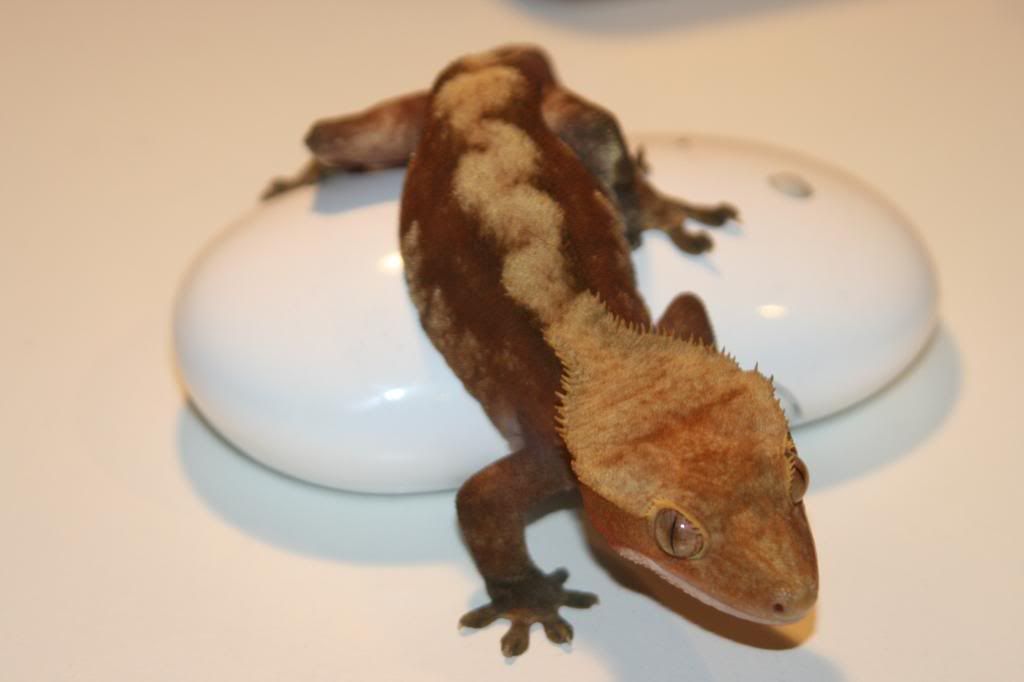 Male, red & cream flame with cool swirl pattern on back. No tail. Fires up a deep red wine color, light pink/cream when not fired up. Proven breeder. Very sweet. 38-40 grams. $125 obo
I've also got 6 eggs and more to come!
And an adult leopard gecko - under a year old, but full size that I may consider selling. Solid yellow body with very fat white/gray/black tail, lots of spots on head and tail. $50 obo
And a 6-7 gram gargoyle gecko, very light, almost solid gray /white, fires up very dark. $75 obo
PM for pics & more info.