Spring has been pretty kind as of late here in So Cal and my favorite herp has been showing its face for a group of us again. We have been having a lot of rain recently so finding a day off without rain has been hard. Well on our second day of pretty decent weather and temps we headed back out. I told a couple of our group were I had last seen a couple crotes and sure enough the female was out basking this time.
The first find of the day was a nice Red Diamond Rattler-Crotalus ruber ruber (In Situ)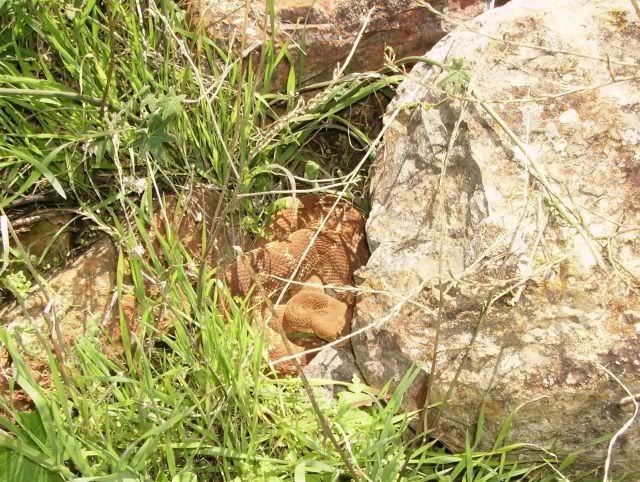 Within a few minutes while some were still taking pics of the rubber my buddy yells ROSY…We all run over to take a look..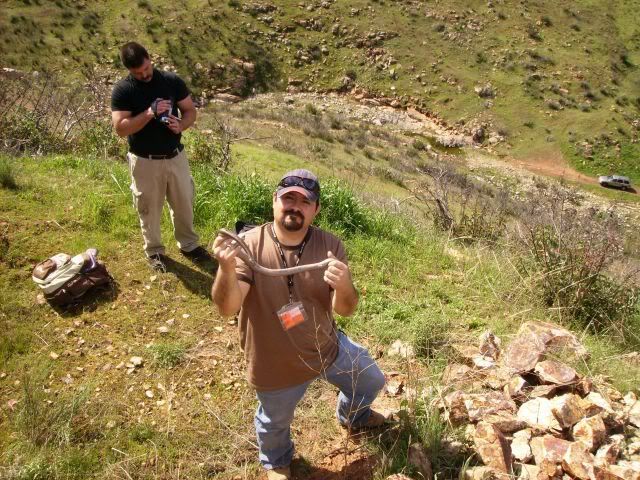 Nothing like Camaraderie with friends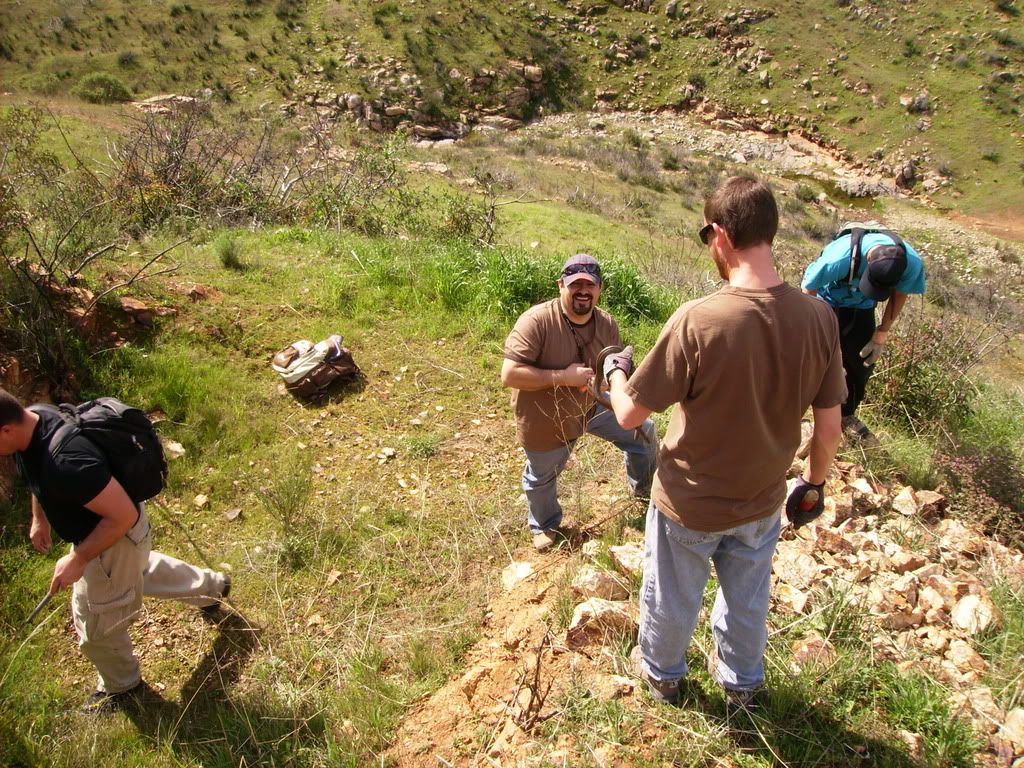 And a few pics I took of his find.
Which END is her head? She had a LARGE stubbed tail..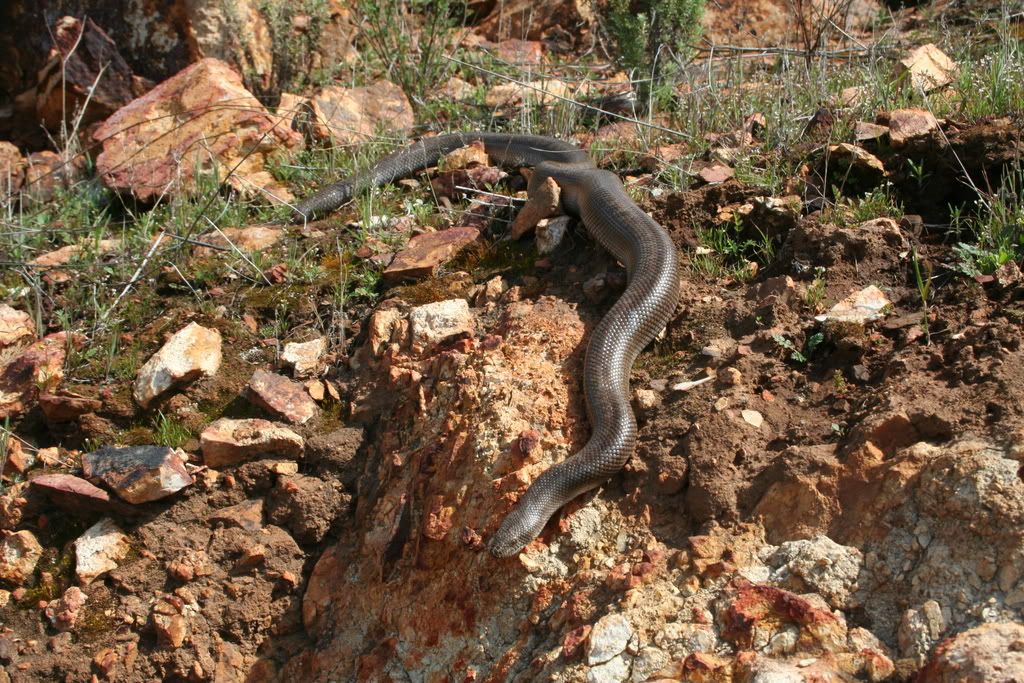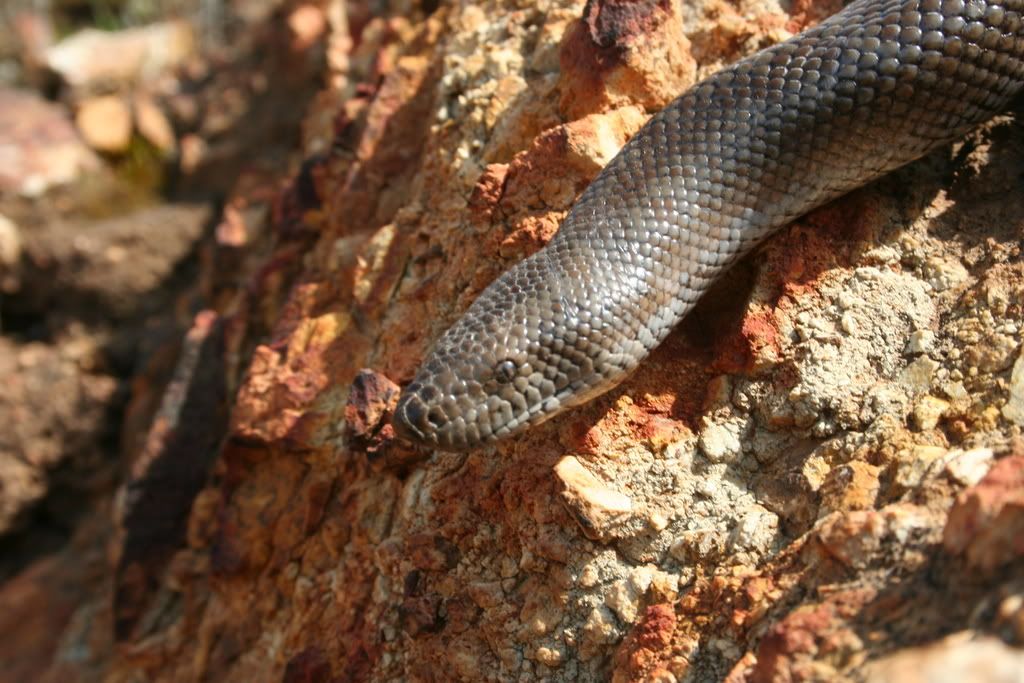 This camaraderie tends to pick everyone's pace right up.. Turning into a fun challenge..
My first and ONLY snake I found during the day was a nice little neonate Cal King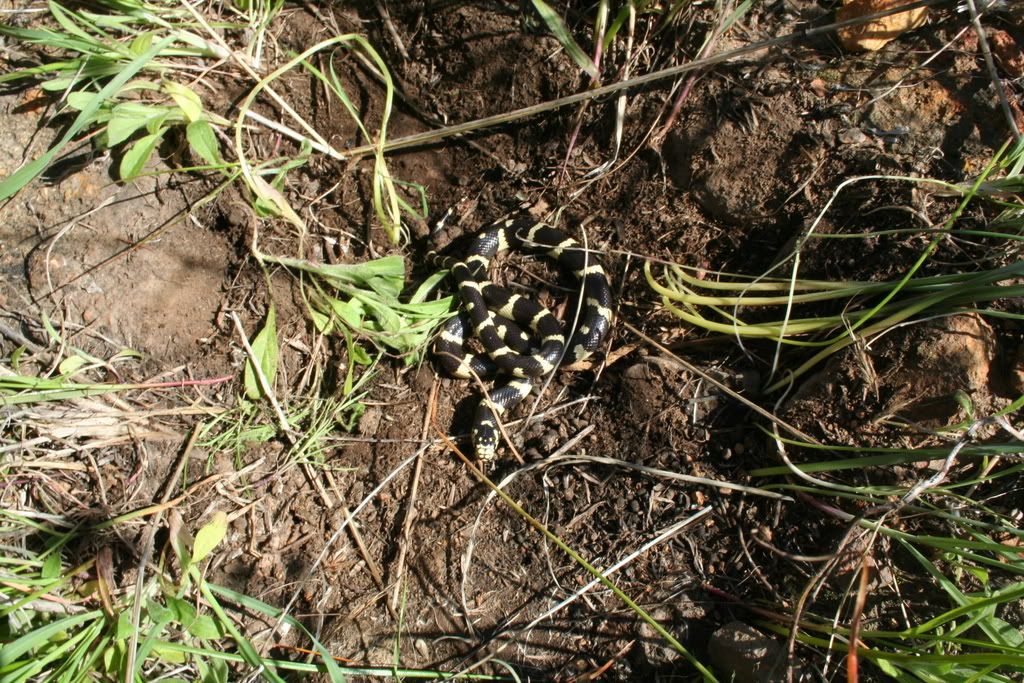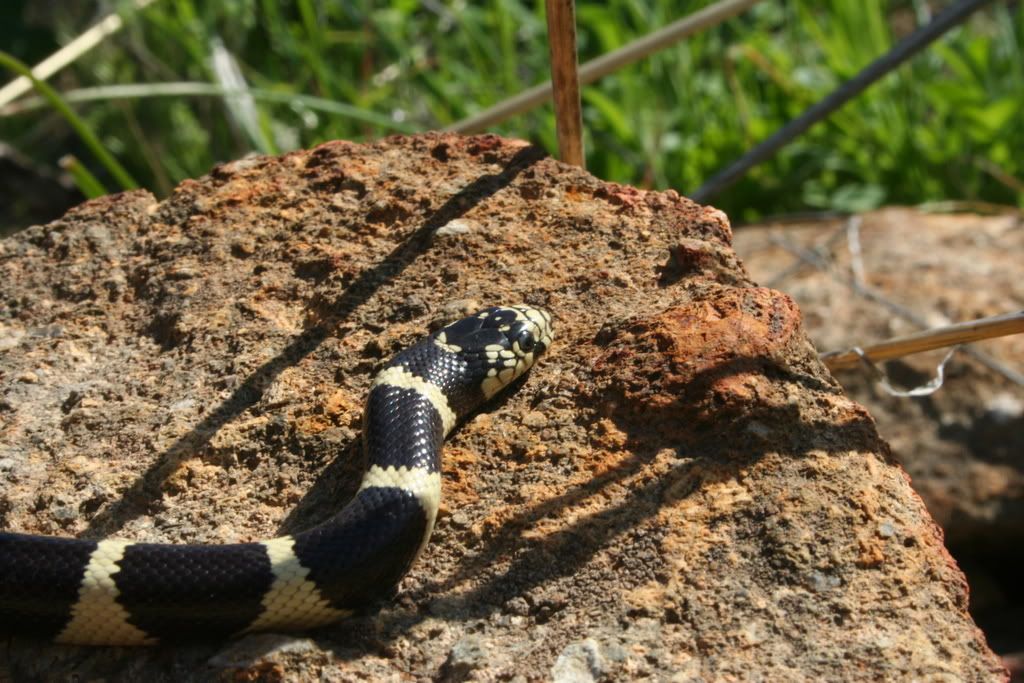 Next a couple of guys found a small mine shaft that dropped down a few feet. One of the guys noticed a little horned lizard covered in moss at the bottom. Probably was there for a while..Once he warmed up for a few minutes he glanced over at the group, turned back away and ran like heck..Sorry the pic was too bright so I tried to save it a bit so you could KIND OF see the horned lizard..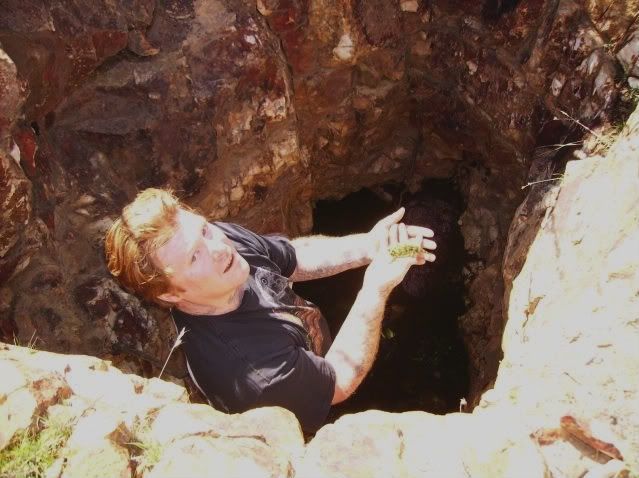 Another lizard found by one of the group.. a nice big Alligator lizard (1 of the 3 found)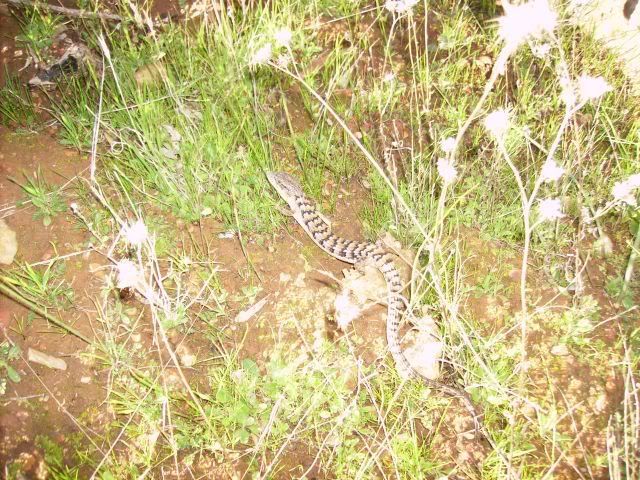 Then out call by bud..ROSY.. and I say DAMN.. Now I am really jealous. He was on another hill so I did not get a pick of it. This time he said it was a nice sub-adult male..I also heard a couple of the guys that broke off a little bit later had found another rubber, a gophersnake, and what they said were two helleri's . Again I did not get any pics..So all in all a great day even though I DID NOT find my target.. But it is BETTER to be in the field than sitting at home watching it on discovery channel..