I was driving home for lunch on Saturday and came up on this big guy.
Goodness he was huge, and I think he was a painted turtle. *shrug*
Anyway I brought it home for the kids to see, cause they dont see a lot of turtles, and they loved it.
Anyway I put him back n everything but I took some pictures, cause he was one of the biggest of his kind ive ever seen really.
Heres a face view: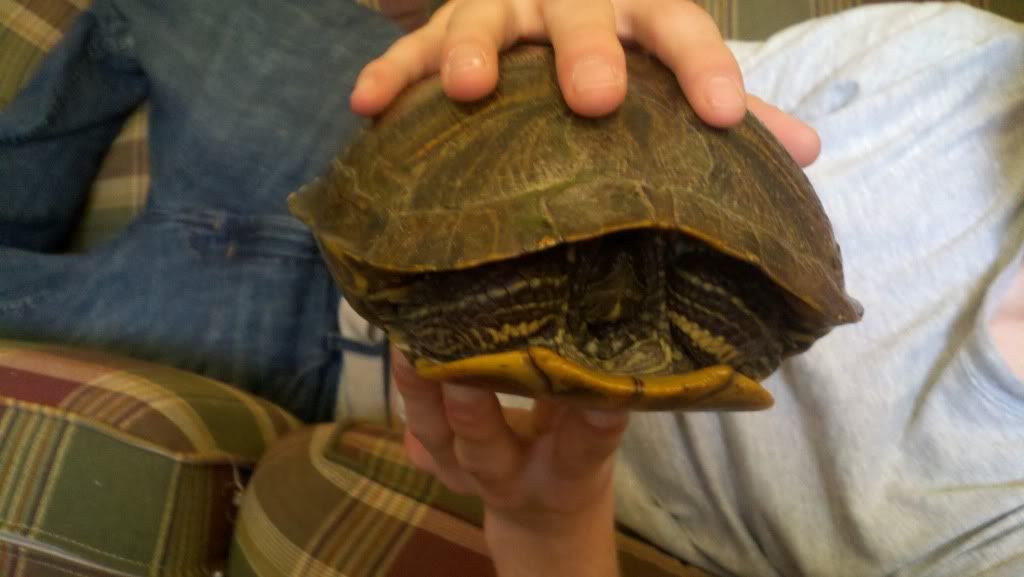 And heres a size comparison:
Hes a big boy! (or more likely girl since girls are bigger in wild animals lol).