Spent a week in the northeastern corner of Oklahoma in May of this year and managed to get a few photos of various reptiles and amphibs.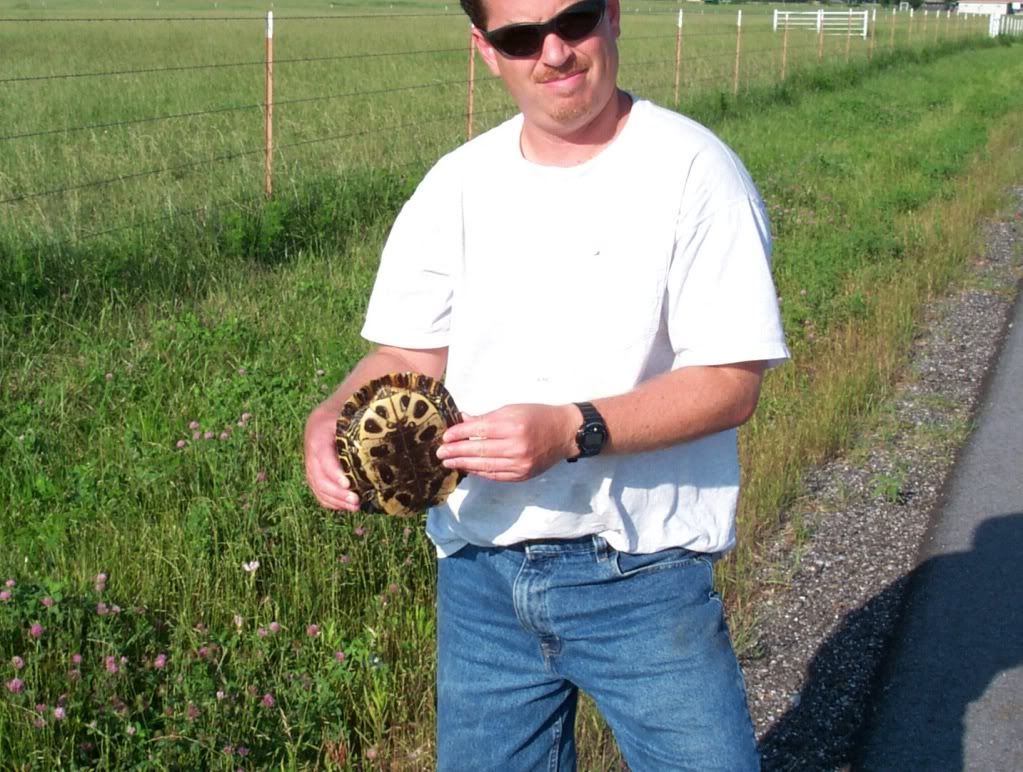 Water turtle crossing the road - probably saved its life.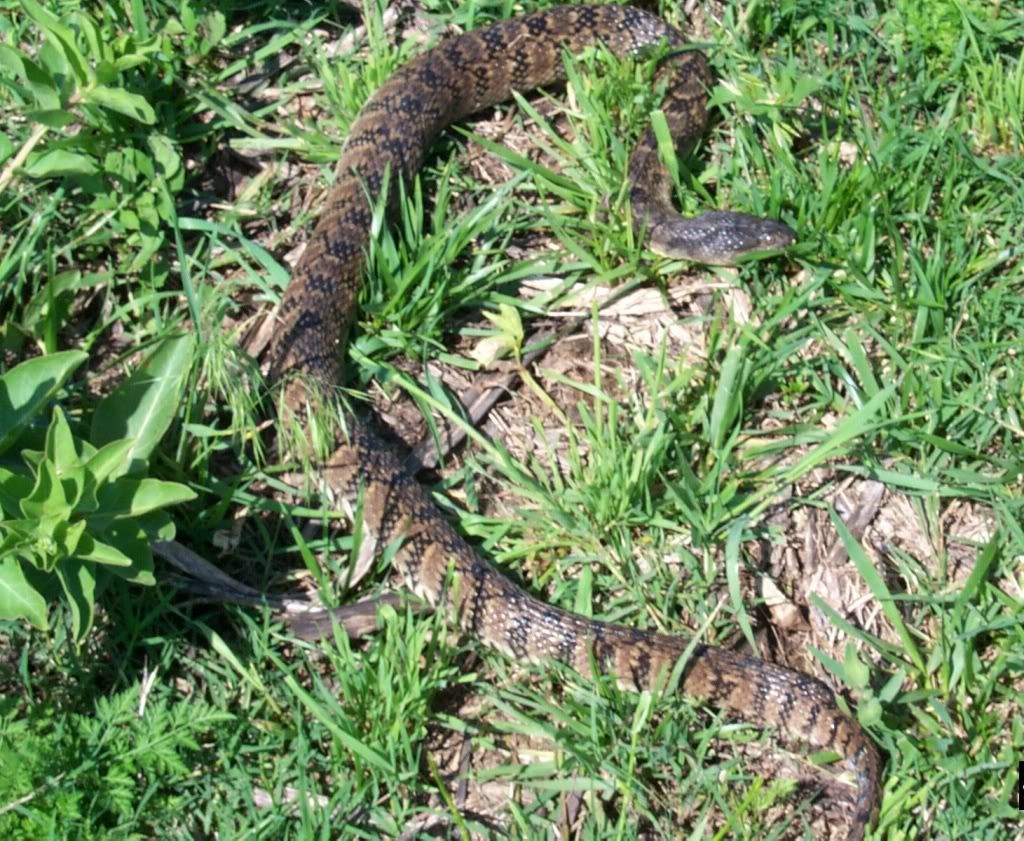 One of many water snakes encountered - anyone know what morph this is?
the ubiquitos black rat snake, very common in this area.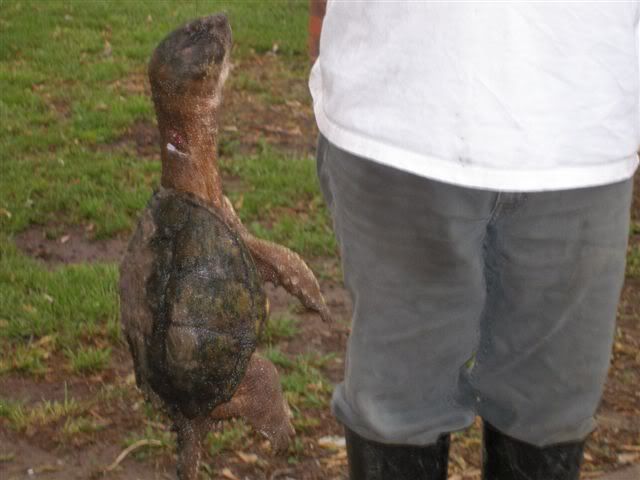 This snapper was eating the baby ducks from my aunt's backyard pond, so we set out some fishing lines and extracted him.
Black rat climbing a tree.
Legless lizard of some kind, pretty common on the roads at first light.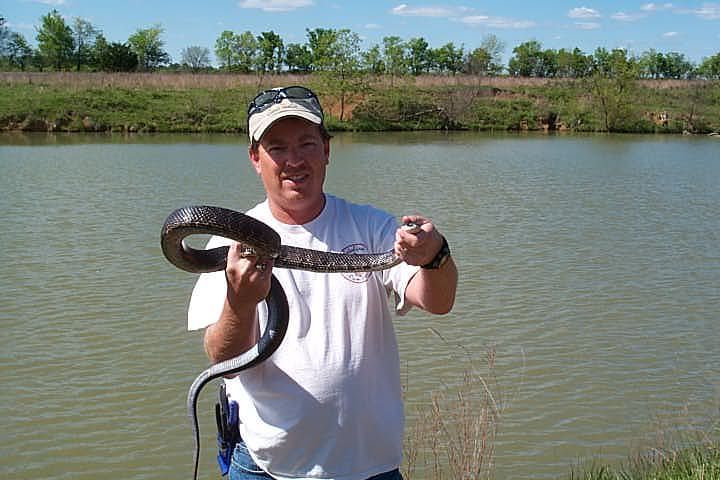 More black rat snakes.
I don't know which part of the country grows the largest bullfrogs, but my money is on Oklahoma. We saw some absolute monsters.
Road kill. My guess is a plains kingsnake. Anyone know for sure?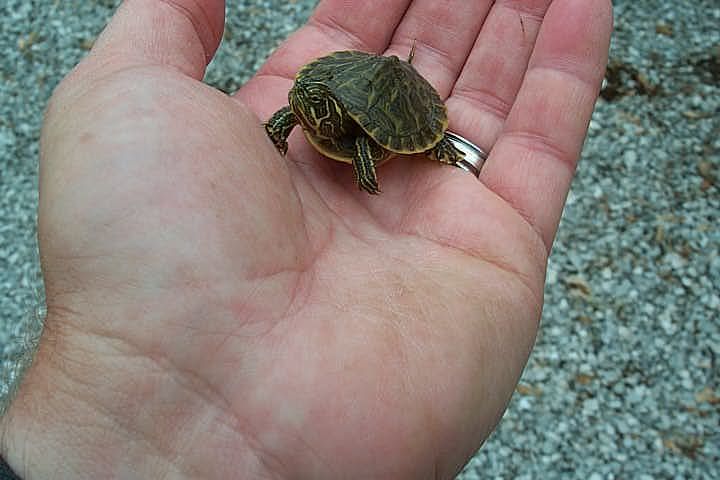 Baby water turtle.
Jumbo black rat, over 6 feet long.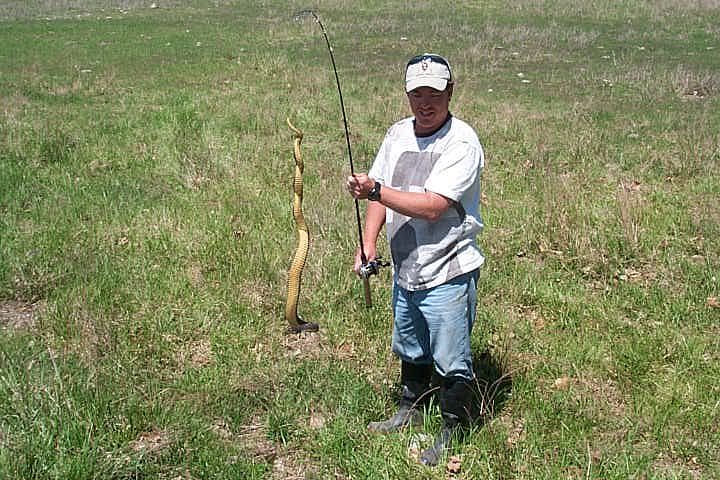 Did a lot of fishing while I was there - this watersnake went for my lure and ended up hooked in the tail. Very smelly release.
Kevin