Hello all, I'm clearing a bit of space and would like to move this girl. She's a very nice example and feeding regularly on appropriate sized F/T mice.
This sale is PICK UP ONLY. I'm not set up to ship. My zip code is 91364.
Early '10 female Bredli. Ferocious eater, would probably eat a tin can if I offered it to her. Not handleable right now but should (hopefully) calm down with age. I'm asking $100 OBO for her.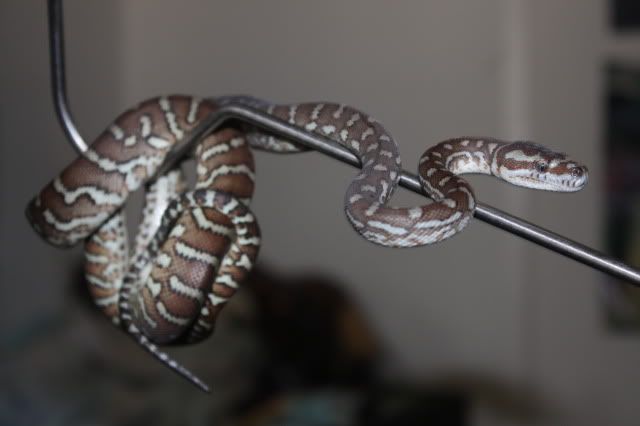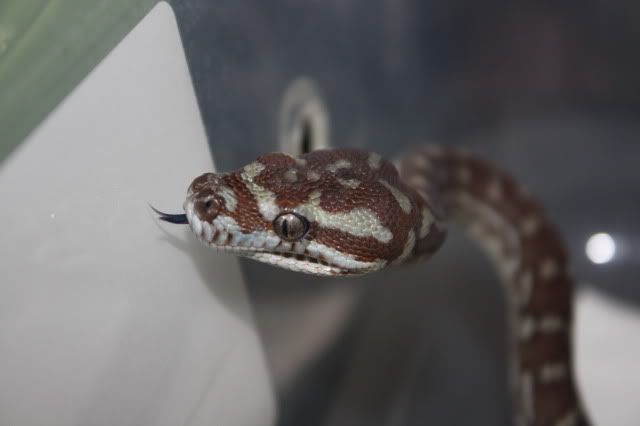 PM me, or email me at
qtjumper@aol.com
.
The only trade I'd be interested in is for a juvie amazon tree boa or a nice female IJ carpet.
Thanks for looking!
-Jessica Bauman