8 Crested Geckos available. All are late, late hatchlings from 2012. They were hatched anywhere from late October to late December.
3 females represented - A red, a buckskin dalmation and a yellow extreme harley. The male is a flame buckskin.
In the photo there are 2 that I'd rather hold on to, and one that isn't represented. Little dude (dudette) on the far left of the photo is a keeper, and the one that is hiding up further on the cork, a little buckskin.
The one not represented is another Red bicolor, he or she would not settle.
None are sexed.
If there is one that interests you, I can take more photos, I can also weigh individuals.
$30 each (except for the two I want to hold on to)
All are eating well on CGD, crickets once in a while.
The two I'd like to hold onto are nice looking pinstripes, so if you are interested, I'd consider an offer, but I am kind of attached.

Also willing to do a group price if anyone is interested in more than 3.
Willing to meet with in a reasonable distance from where I am, which is the York Pennsylvania area. I also might consider a trade on a FEMALE black rat snake, licorice or normal, of any age.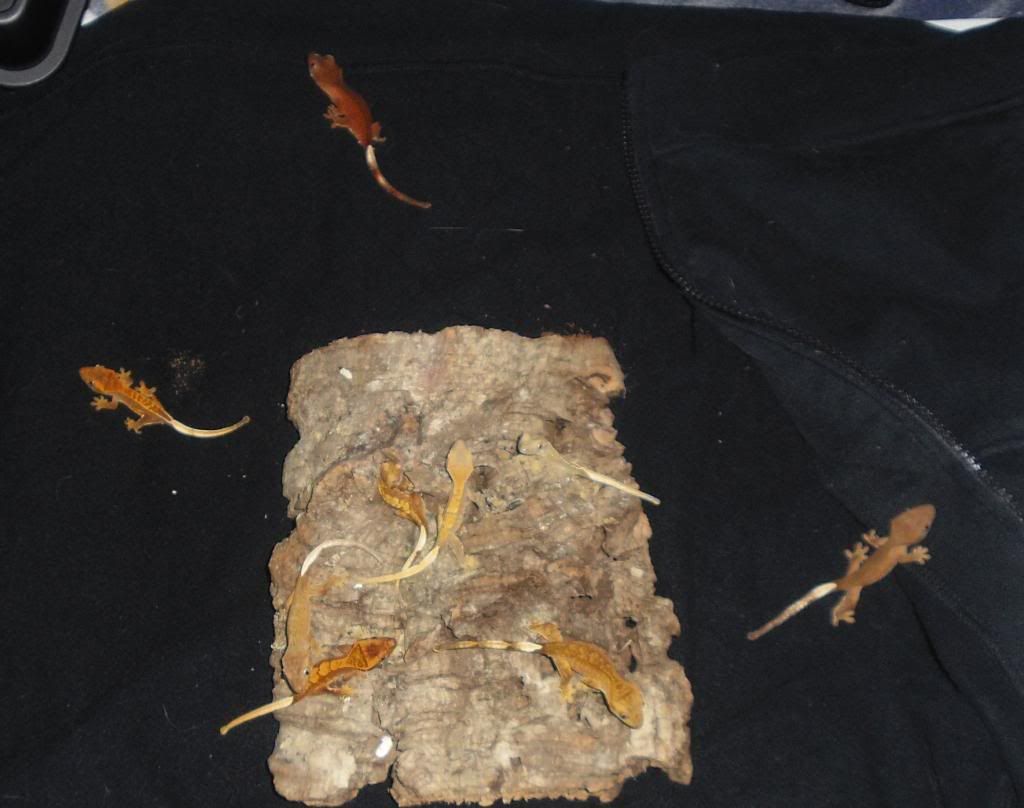 email: rzezniksrunaway AT yahoo DOT com
Thanks for Looking