Snake sexing probe sets for sale , includes 6 pcs of sexing probes made from stainless steel , 6 different sizes for all sizes of snakes from hatched to adult boids .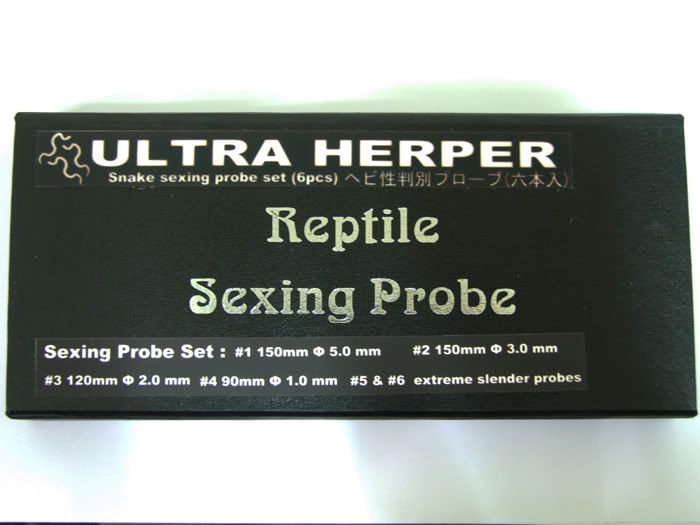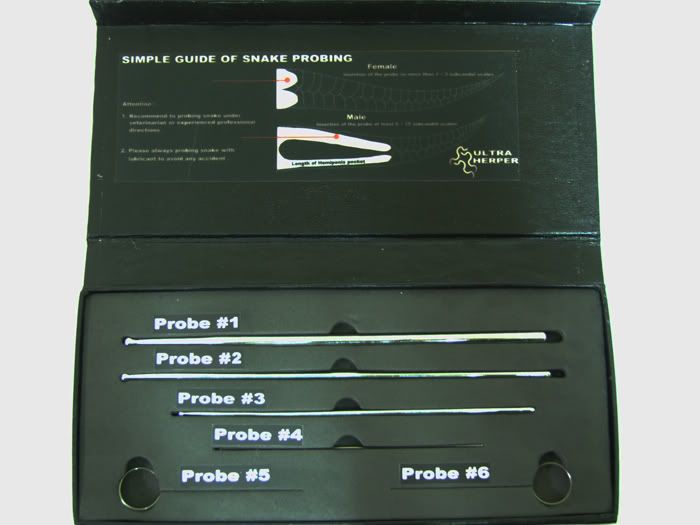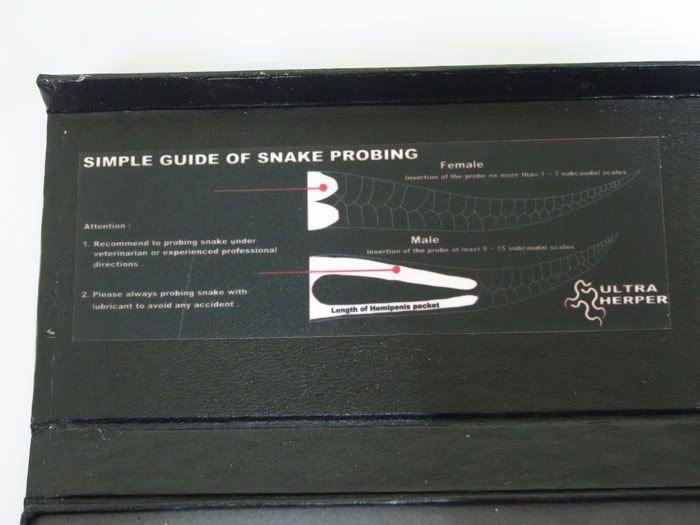 Reptile specula set for sale , for open animal's mouth without any harm . Finest quality and harmless for all force feeding , assist feeding or any medical treatments .
Snake sexing probe $30 USD for 1 set , Reptile Specula Set $25 USD for 1 set . Please contact to :
flower_beetles@yahoo.co.jp
special discount for wholesale customers . Thanks.