Daytona is right around the corner and I'm looking to make some room. I have a pair of motley het hypo opal stripe corns that do not fit in my future plans. I got them from Lee Abbott just after Daytona last year. They are eating rat pinks every 7-10 days without fail. The possibilities of this pair could be great.
The male is on the right and in shed in the pic.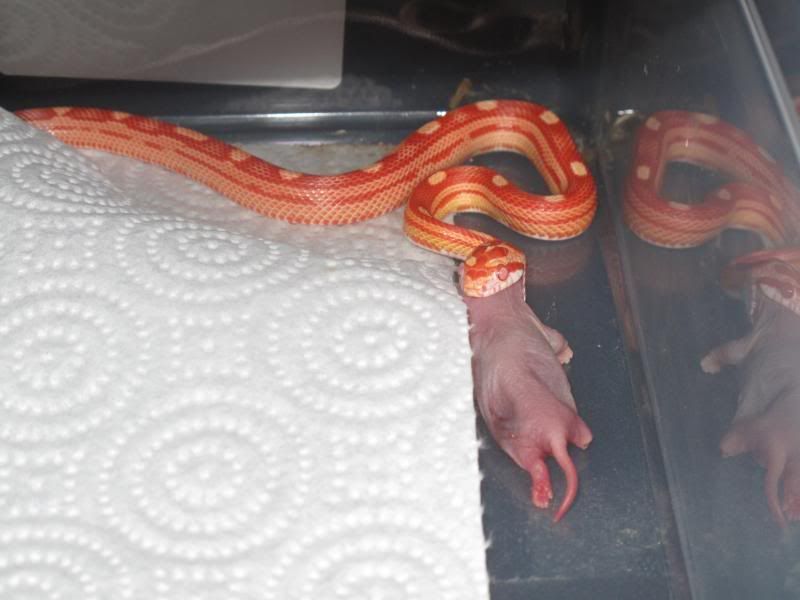 The female eating her rat pinky.
$200.00 shipped for the pair OBRO.
I also have a female proven female anery who layed 28 eggs for me this year. She is approximately 5 years old and was produced by Mikes corn snakes. I got her about a year and a half ago as part of a local trade. She eats well on rat crawlers and handles well. The clutch just started to hatch yesterday so I'll have babies available soon.
$260.00 shipped with the proven female anery OBRO.
Please contact me with any questions.
rtbconstrictors@ymail.com
or 386-931-0595
Thanks
Rob