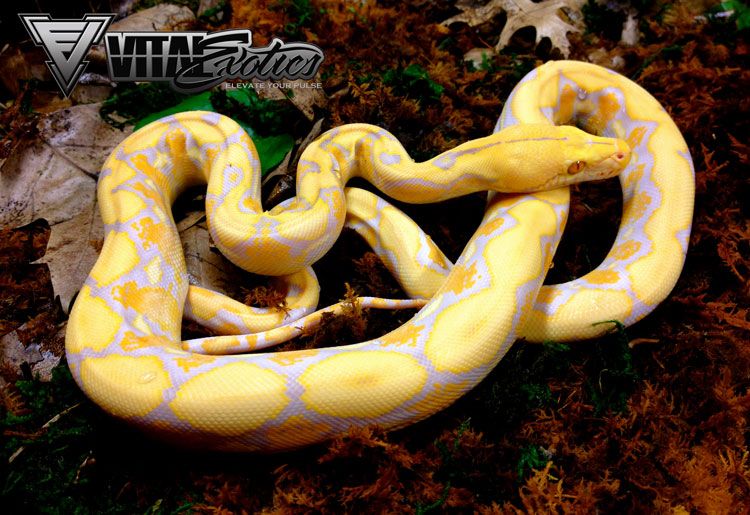 This beautiful combo of color is a 2012 Platinum Dark Lavender Albino Male (1.0) Reticulated Python. Platinum Albinos are an amazing looking combo that has a wide variety of genetic potential, combining one of the most versatile recessive genes (Clark Albino) with Platinum, one of the most powerful Co-Dom genes, that makes everything better. With this male being a Dark Lavender Phase Albino, you get the rich color, contrast and beauty of the Purple Albino, with the ability to produce all three Clark Albino color phases when crossed to another Lavender.
Pair him up with a 2012 Zig-Zag Platinum Sunfire Female or 2012 Platinum Albino Female and create unbelievable morphs yet to be seen.
Get a FREE T-shirt/ladies tank when you spend $250 or more on anything with Vital Exotics and get free shipping on everything when you spend $500 or more.
Questions? Call or text Kris at 715-563-1519 or email
info@vitalexotics.com
for more info and for package deal prices or to set up a payment plan if needed.
Go here:
http://www.vitalexotics.com/2012-pla...ulated-python/
for more info, videos, photos and a secure online cart to make your purchase.
$1500 Shipped for this guy.