Hi all, My name is Clark Tucker (owner of
www.clarksgeckos.com
) and I am also the curator of PowerHouse Reptiles.
www.powerhousereptiles.com
(coming soon). The website is very much under construction as my wife is working on it daily to get it up and running. PowerHouse Reptiles is owned by Joseph Capone III. These balls are 100% guaranteed and as you can see by the photo this is one nice Genetic Stripe

Here is what I have available as of 1/27/2008 (prices do not include shipping charges.)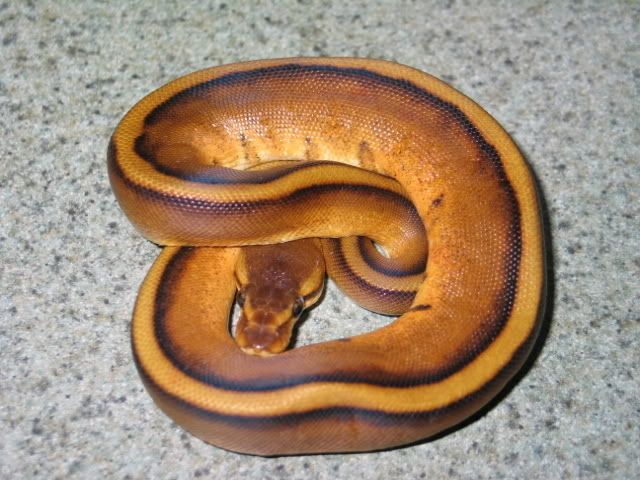 3.3 '07 RDR Lavender Albino Hets $2300/pair or $6000 for group!
6.4 '07 Caramel Albino Hets $600/pair or $2,200 for group!
0.1 '07 Genetic Stripe $2,500
0.1 '07 Het Genetic Stripe $500
1.0 '07 Pastel $100
1.1 '07 Het VPI Axanthics $400
4.0 '07 Het Clowns $150 each
As stated above prices do not include shipping. If you are interested in any of these Balls please contact me via e-mail at
clarksgeckos@hughes.net
Thank you for your interest!
Clark Tucker
www.clarksgeckos.com
www.powerhousereptiles.com
(coming soon)
334-494-6932